During Black Friday, we are excited to offer a special 30% discount on our PIANO SALSA app.
This is the perfect opportunity to learn to play the piano from anywhere with your mobile device, at a reduced price.
The discount will be available until Monday 28 November 2023.
Instructions for Redeeming the Discount:
– Download the app, free of charge, from the app shop on your device (iOS or Android) or access it from the pianosalsa.com website.
– Register or log in to your account.
– Select the course that best suits your level.
– Enter the discount code (BF23psHT30) at checkout.
Enjoy learning piano at a reduced price!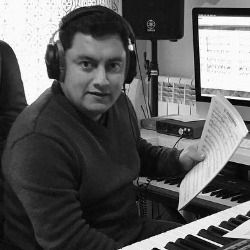 About

Rafa Madagascar

Hello, I am Rafa Madagascar, with more than 25 years of professional career as a pianist, producer, composer and arranger, here I present: PIANO SALSA A platform where I expose all my learning experience and musical career, dedicated to all those people who, regardless of their age or musical level, want to learn to play montunos, harmony, accompaniments, rhythms, and all those songs that they have always wanted to play.