Greetings friends, today we remember and share openly this tutorial, to learn how to play a chachacha in the style of Eddie Palmieri.
In this case we have been inspired by a song that is on an album called Vortex, by Professor Eddie Palmieri and the song is titled: Extracto de vainilla.
Remember that you will find the sheet music in the Piano Salsa courses.
Musical greetings to all of you.
https://www.youtube.com/watch?v=huNYc1acrTo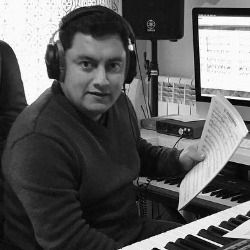 About

Rafa Madagascar

Hello, I am Rafa Madagascar, with more than 25 years of professional career as a pianist, producer, composer and arranger, here I present: PIANO SALSA A platform where I expose all my learning experience and musical career, dedicated to all those people who, regardless of their age or musical level, want to learn to play montunos, harmony, accompaniments, rhythms, and all those songs that they have always wanted to play.